Your V2 can be charged from any USB port or USB compliant wall charger. Please use the micro-USB cable provided as this is specific to the design of the watch.
The watch screen will show that the device is connected and the percentage of battery its currently holding. Once the watch is fully charged it will show 100%.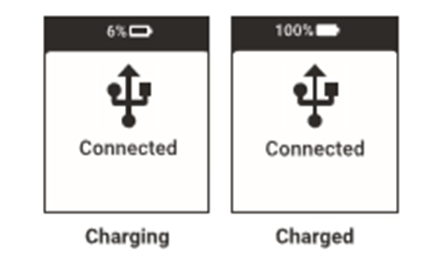 When you first receive your Shot Scope, we recommend charging fully before your first round. Please allow up to five hours for the watch to fully charge.
The battery life is approximately 5-6 hours if you play in GPS + Track mode or PRO mode, if you play in GPS only mode then the battery will last 7-8 hours.
The tags for your clubs are completely passive and do not include a battery. There is no need for them to be removed or charged.