The following article will explain how to connect your watch to your desktop app. This is done via a USB cable, you cannot connect to the desktop app via Bluetooth.
To connect your watch to your desktop app please follow these instructions:
1) Open the Shot Scope app on your computer and log in.
2) Insert the USB cable provided with the watch into a USB slot on your computer.
3) Open the USB connector flap on the underside of the watch and connect the USB cable to the watch.
4) Your desktop app screen should now show 'Connected' in the top right of the screen. The watch screen should also change to say 'Connected'.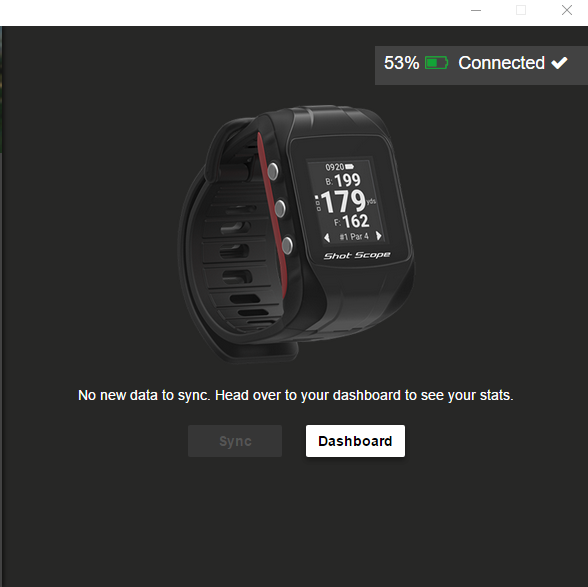 Your watch is now connected to your app and you are now able to sync rounds and courses between your watch and account.
If you find your desktop screen still shows as 'Not Connected' but your watch screen shows as 'Connected' then their might be an issue with the cable.