The following article will explain how to upload a round from your watch to your account via the desktop app.
To upload a round please follow the instructions below:
1) Open the Shot Scope app on your computer and log in.
2) Connect your watch to the desktop app.
3) Once you have connected the watch the 'Sync' button on that page should be available to select. Click on 'Sync'. If you do not have any data to sync that button will be greyed out.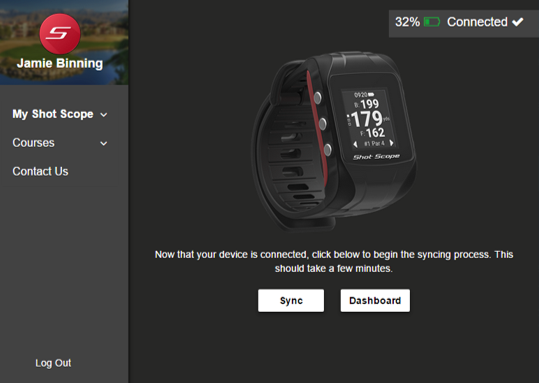 4) The sync will start and a green progress bar will appear. Once the sync has completed this will change to show 'Sync Complete'.
Your round has now been uploaded to your account. Click on 'Dashboard' to be taken to your online dashboard where you can view and edit your round.