Creating a Leader-board On Dashboard
To begin creating a private leader-board on dashboard simply click on the 'Join or create a leader-board' button.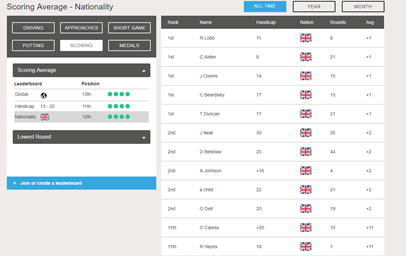 This will open your private leader-board page. In the create leader-board section insert the name of your leader-board in the text input provided and then press the 'Create A Leaderboard' button that becomes active. Your leader-board will be created and a league pin to share with friends will be generated.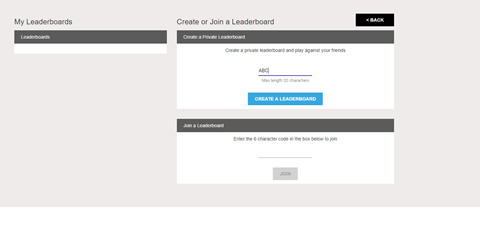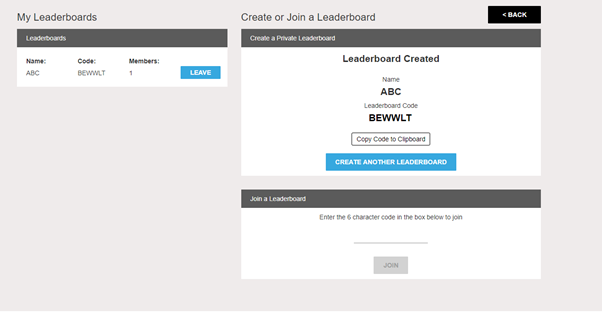 Joining a Leader-board Dashboard
To join a leader-board on dashboard click on the 'Join or create a leaderboard' button.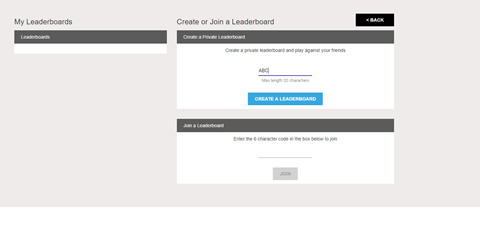 In the 'Join a Leaderboard' section insert the unique 6-character code in the text field provided, and then press the 'Join' button when it becomes active.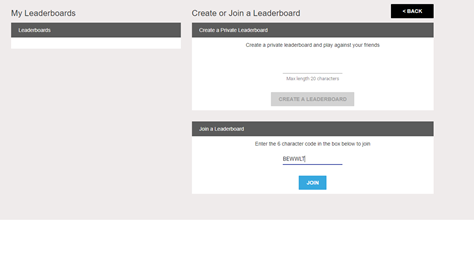 Once you have successfully joined the leader-board, it will be listed in the 'My Leaderboards' section.