This article will explain what course mapping is, how it works and how it relates to your Shot Scope.
The course mapping data has two functions for the Shot Scope system.
1) The data is used to calculate all the statistics in the Shot Scope app and Online dashboard. The device records all the shots you play and their GPS location, when you upload your round to the Shot Scope system it uses all these shot locations and references them against the course mapping data. For example if you take shot A from the 1st tee box and shot B from an area that isn't mapped as fairway then we know that you didn't hit the 1st fairway in regulation (see image below).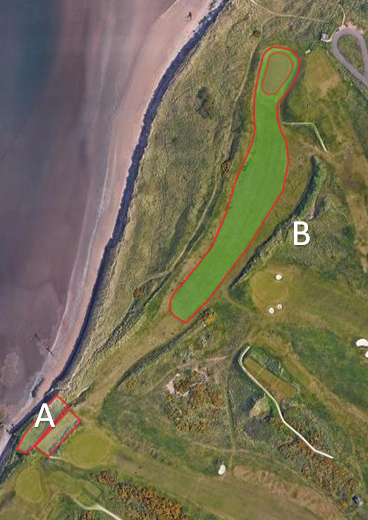 2) The course maps are downloaded onto the watch and the device uses this data to show the distance you are away from the features of the course. The watch is constantly calculating the distance between your current location and the F/M/B of the green as well as any hazards on the hole using the course mapping data. This means that when you are standing at point A you will be given a distance to the front of the green based on its mapping data, when you walk up to point B this distance will update to show the new distance to the front of the green (see image below).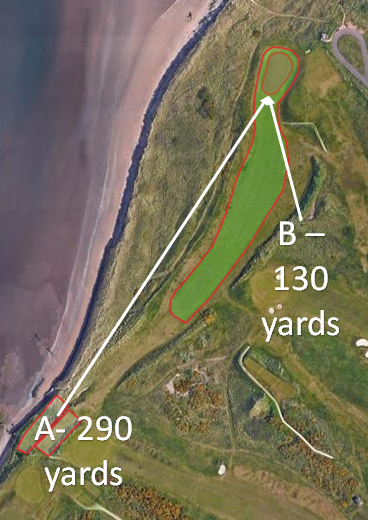 We use Google maps for the satellite images and then use a technique called Geo-fencing to map out all the features on a golf course. Geo-fencing is best known for its use in the car satellite navigation systems used in cars. The road system is mapped out and each road is named, we are doing the same thing but mapping out golf courses and naming the features on each hole.